Virtual Information Centre
You are welcome to E-print Section of
Virtual Information Centre for Science and Technology
CONTENTS
(CiteSeer is a scientific literature digital library that aims to improve the dissemination and feedback of scientific literature, and to provide improvements in functionality, usability, availability, cost, comprehensiveness, efficiency, and timeliness.)


(It is a project of the University of Michigan Digital Library Production Services, originally funded through a Mellon grant (see the final report). Its goal is to create a collection of freely available, difficult-to-access, academically-oriented digital resources.)
BASE (Bielefeld Academic Search Engine)
ARC (A Cross Archive Search Service)
OpenDOAR (Open Directory of Open Access Repositories)
SHERPA (Securing Hybrid Environment for Research Preservation and Access)
(OpenSearch is a collection of technologies, all built on top of popular open standards, to allow content providers to publish their search results in a format suitable for syndication.)
Find Articles gives you free access to millions of articles from thousands of top publications.
Environmental Engineering E-Prints
Electrical Engineering E-prints
Library & Information Science E-print

Compiled by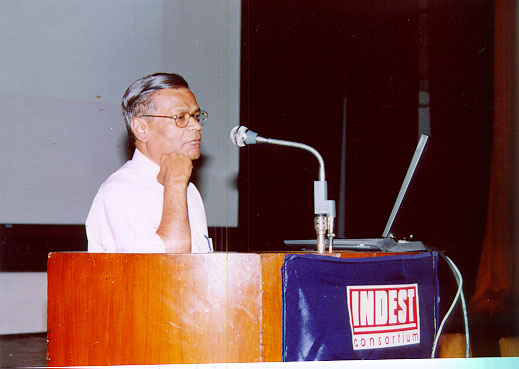 T. B. Ghosh, Librarian, Sardar Vallabhbhai National Institute of Technology, Surat - 395 007 (Gujarat) INDIA
Please send your comments and suggestions to:
The author has searched different Preprint and E-print Servers of Science and Technology and compiled the sites in on file for the benefit of the Researchers and Academics of Science and Technology, so as to enable them to get the Preprint papers by a single click and to upload their research papers on the web for publishing .
If the users are interested to visit the Virtual Information Centre on Applied Science and Technology they are requested to click here.